"La Distancia" by Mexican writer Edgar Arturo Beltrán Sandoval, student at the Centro de Capacitación Cinematográfica (CCC), is the winner of the Latin American Feature-length Screenplay Treatment Competition 2015, held for students of Latin American film schools affiliated with CILECT, the International Association of Film Schools and Television. The winner will receive a cash prize of US $ 500.00 (five hundred dollars) from LATC.
The award ceremony, part of the official program of the largest audiovisual market in Latin America, Ventana Sur, was presided by Steve Solot, LATC President. Professor Mario Santos, Vice-Dean of the Universidad del Cine in Buenos Aires, representing CILECT also attended the ceremony together with Kate Lyra, one of the jury members.
In the first phase of the Contest, each partner school could submit up to three synopses, which were then evaluated by a Selection Committee composed of Kate Lyra (Director and Creative Consultant for LATC), Luis Dantas (professor at the University of São Paulo, and a member of CIBA-CILECT) and Ignacio Rey (representative of the Ibero-American Federation of Motion Picture Producers-FIPCA).
The winners and their classifications are:
1. La Distancia – Edgar Arturo Beltrán Sandoval – CCC (Mexico)
2. Sus remotas soledades – Erick Octavio Baena Crespo – CCC (Mexico)
3. La vida del hijo – Gonzalo Bazillo – ENERC (Argentina)
4. Estrellita de cielo y de mar – Laura Mónica Vélez Ospina – UNAL (Colombia)
4. Butterflies in the window – Pedro Marques Batista – USP (Brazil)
Aimed at promoting academic and cultural exchange, encouraging young film writers and expanding the horizons of artistic creations among CIBA-CILECT schools throughout participating countries in Latin America, the Latin American Feature-length Screenplay Treatment Competition 2015 was conducted by CIBA-CILECT and by LATC, with institutional support of FIPCA.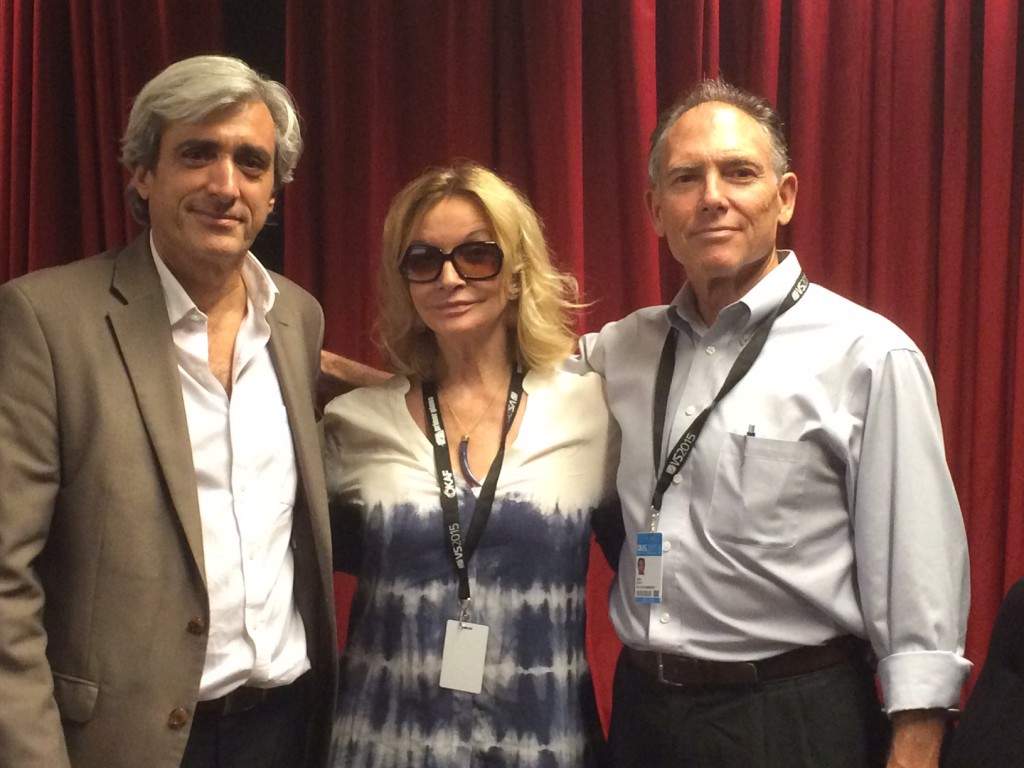 Mario Santos, Kate Lyra and Steve Solot at the award cerimony.
The contest was open to advanced students of schools associated with CIBA-CILECT, namely:
Argentina
National School of Experimentation y Film Realización (ENERC)
Universidad de Buenos Aires (UBA)
Universidad del Cine (UCINE)
Brazil
Pontifical Catholic University of Rio de Janeiro (PUC-RJ)
University of São Paulo (USP)
State University of Campinas (Unicamp)
Colombia
Universidad Nacional de Colombia (UNAL)
Cuba
Escuela Internacional de Cine y TV (EICTV)
Ecuador
Technological Institute of Film and Actuación (INCINE)
Mexico
Capacitación Film Centre (CCC)
University Center for Cinematographic Studies (CUEC)
Universidad Iberoamericana (UIA)
Uruguay
Escuela de Cine del Uruguay (ECU)