This year, LATC is offering two Brazilian films for international licensing and distribution at the 2017 American Film Market-AFM in Santa Monica.
The AFM is the world's largest motion picture business event with over 7,000 industry leaders, screenings, conferences, networking and parties. Participants come from more than 80 countries and include acquisition and development executives, agents, attorneys, directors, distributors, festival directors, financiers, film commissioners, producers, writers, and others who provide services to the motion picture industry.
The two films are: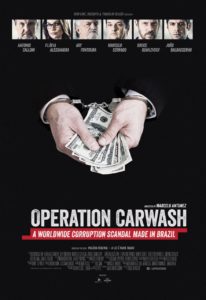 Operation Carwash: A Worldwide Corruption Scandal Made in Brazil
Based on the true story of the largest and billion dollar corruption investigation ever seen, telling, through the eyes of Detective Investigator Ivan, the story of how he and his team at the Brazilian Federal Police, revealed and dismantled an intricate scheme of money laundering, corruption and bribery involving executives at the state-run oil giant Petrobrás and the huge private contractor Odebrecht and politicians at all levels of government.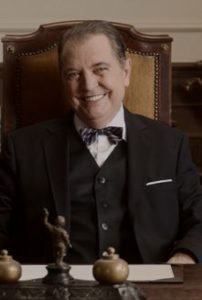 Dear Ambassador
A docudrama feature film that tells the extraordinary story of Luiz de Souza Dantas. As Brazilian ambassador to France during the Second World War, he saved over a thousand people whose lives were under the Nazi threat, mostly Jews, by granting them highly irregular diplomatic visas from the Brazilian government so that they could leave war-torn Europe.
For details see https://www.thefilmcatalogue.com/companies/latin-american-training-center
and at the AFM visit Office 661 in the Loews Santa Monica Hotel.