Based in London, and with the support of consultants in key regions, Wandizz is a new platform designed to connect viewers and producers with brands, and to expand the potential of product placement in the audiovisual space. The Latin American Training Center-LATC has partnered with Wandizz as its representative in Latin America.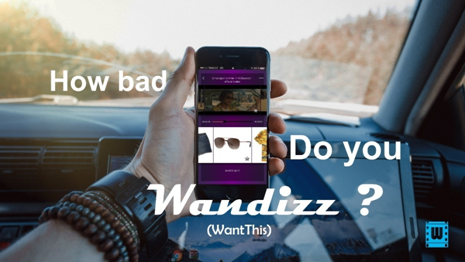 From the user's point of view, the Wandizz experience is very user-friendly: after watching any video at home or in a cinema, and identifying the Wandizz logo, the user only needs to log-in or download the app, re-watch the images and interact with brands and products they liked. By clicking on a product, they will be automatically directed to the merchant site or special deals with Wandizz partners. In addition, they may receive notifications of new films or special offers.
For producers, Wandizz is a new tool to help fund future productions as well as monetize existing content, and offers an unlimited source of value-added, revenue and visibility. Monetization options include: marketing initiatives, promotion of new productions, merchandizing, percentage of sales realized via the app, options for new deals and funding for project development, stronger post-production relationship, as well as other forms of partnerships, such as access to, or promotion of, filming locations (ex. a hotel or restaurant).
For brands, it is an opportunity to add an extra marketing dimension to their products, since consumer interaction with brands is no longer limited to the screen. With the app and user geolocation, Wandizz makes it possible to offer more targeted marketing.
Thus, with producers on board, and with their authorization for the use of images of their content, Wandizz serves as a facilitator across brands, audiovisual creators and, ultimately, consumers. In the initial stage of Wandizz roll-out, a limited number of producers will be invited to join the platform at no cost, and with no membership fee. If you are a producer and are interested, or want to learn more about Wandizz, please contact us at info@wandizz.com.