On February 4th the Latin American Training Center-LATC and Florida Atlantic University-FAU initiated a non-profit Brazilian Film Series with the US premiere of the film "Dear Ambassador" which tells the story of the Brazilian ambassador who saved more than a thousand people, mostly Jews, in France during World War II. The film was introduced by its director, Luiz Fernando Goulart, who participated in a round-table with the audience following the screening and was accompanies by the translator, his wife Marilia Rebello and Alan Berger, FAU Scholar Chair in Holocaust Studies. Steve Solot, LATC President, served as moderator of the round table.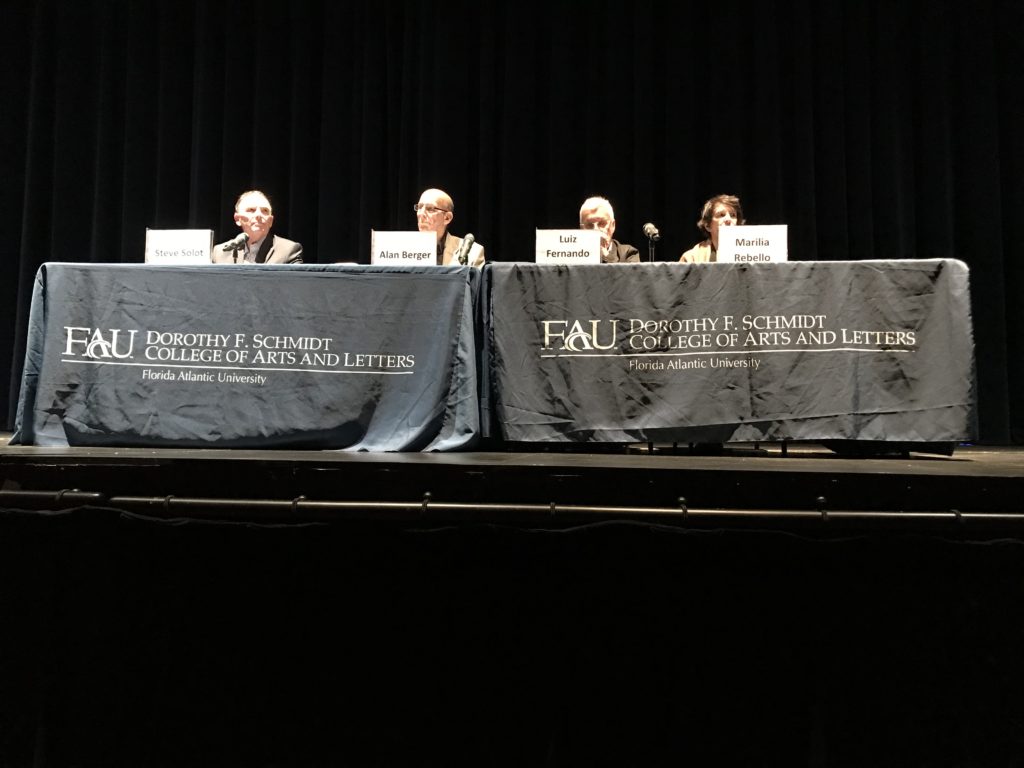 "Dear Ambassador" is the first film in the series curated by LATC, which will run throughout the year on the Boca Raton campus of Florida Atlantic University. The monthly Brazilian cinema series comprises films of recognized cultural, artistic and social value, and are representative of the five regions of Brazil. Support for the series is provided by the Brazil International Foundation, the Brazilian Film Commission Network-REBRAFIC, the Audiovisual Promotion Division of the Cultural Department of the Brazilian Foreign Ministry and the Consulate General of Brazil in Miami.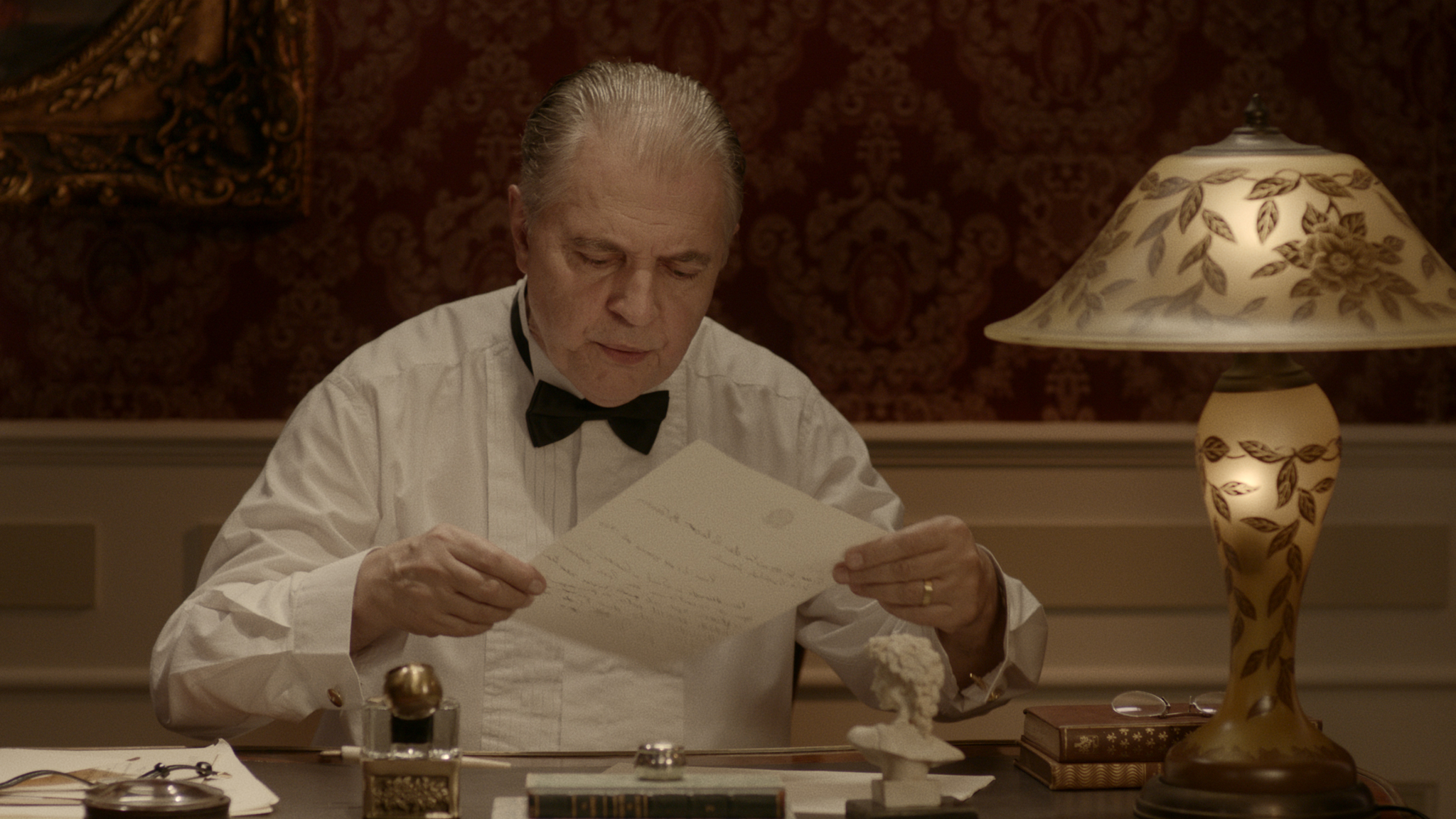 Following the round table, Michael Horswell, Dean of the Dorothy F. Schmidt College of Arts and Letters of Florida Atlantic University presented Luiz Fernando Goulart and Steve Solot with "Certificates of Appreciation" for their contribution to the relationship of FAU with the Latin American film, television and new media industries.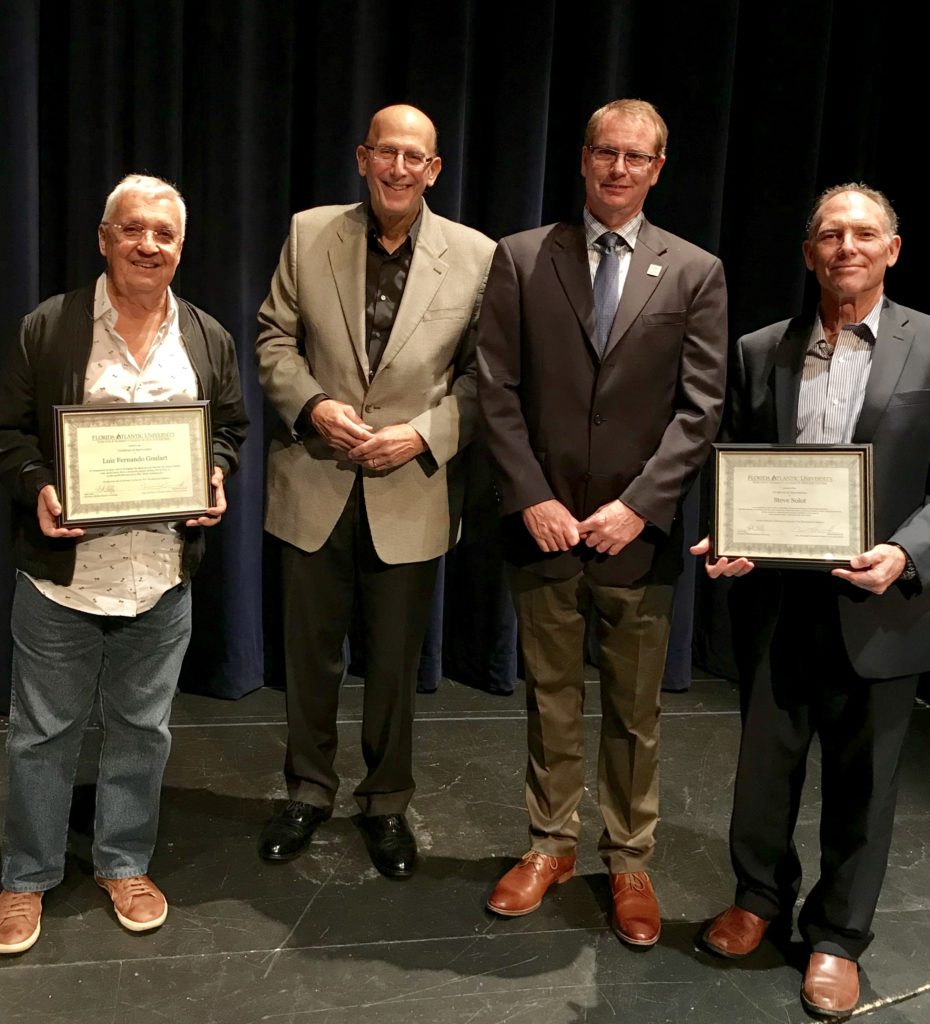 The Brazilian Film Series is part of the long-term strategic partnership between FAU and LATC announced in 2017 to jointly develop a wide range of academic, policy, resource, outreach and training activities in the area of Latin American film, television and new media. The list of films in the series to be presented on a monthly basis during 2018 is found below. For more information see LATC-FAU Brazilian Film Series or contact Fernanda Lima, fernanda.latc@gmail.com.
1) Querido Embaixador, Luiz Fernando Goulart, 2017.
2) Sangue Azul, Lírio Ferreira, 2015.
3) Encantados, Tizuka Yamasaki, 2014.
4) Margarete Mee e a Flor da Lua, Malu De Martino, 2013.
5) Palavra (En)cantada, Helena Solberg, 2009.
6) Terra Vermelha, Marco Bechis, 2008.
7) O Ano em que Meus Pais Saíram de Férias, Cao Hamburguer, 2006.
8) O Quatrilho, Fábio Barreto, 1995.
9) Dona Flor e seus dois maridos, Bruno Barreto, 1976.