With only one academic year remaining, and after losing their scholarships from the Brazilian Federal Government, 9 Brazilian film students in their last year at the International Film and TV School – EICTV in San Antonio de los Baños, Cuba have initiated an international crowdfunding campaign to guarantee completion of the course by raising Euros 11,502.02.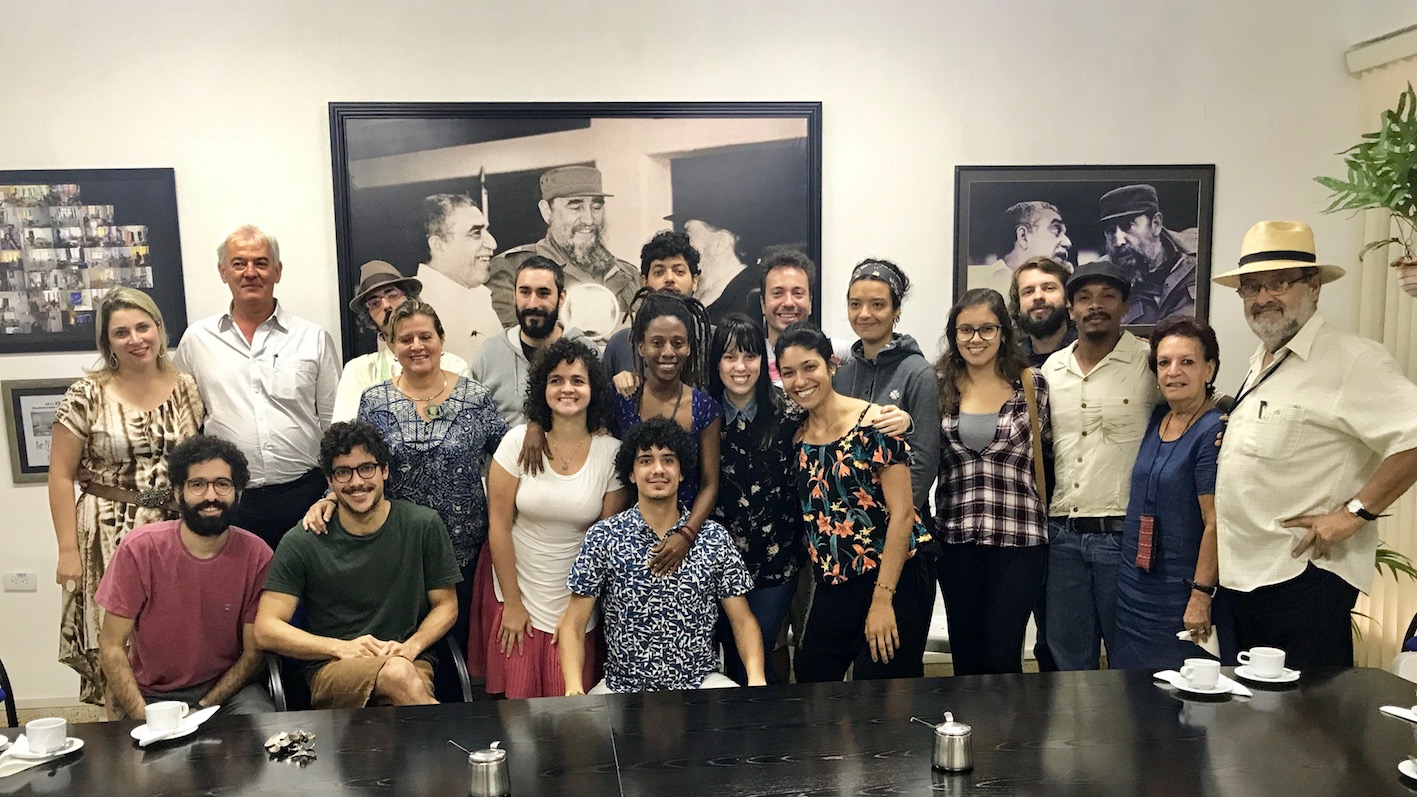 The Escuela Internacional de Cine y TV-EICTV (the International Film and TV School) www.eictv.org was founded as a a subsidiary of the New Latin American Cinema Foundation on December 15, 1986, by Colombian journalist and Nobel Laureate author Gabriel Garcia Marquez, Cuban theoreticians and filmmakers Julio García Espinosa and Tomás Gutiérrez Alea, Argentinean poet and filmmaker Fernando Birri, all four former students of the film school at Cinecittà in Rome, together with Brazilian filmmakers Orlando Senna and Sergio Muniz.
The school provides a comprehensive theoretical and practical cinema education, within a completely self-sufficient environment and community which houses its students, faculty members, workers and staff. Each year around 40 students from Latin America, Africa, Asia and Europe are selected to complete the intensive three-year Regular Course in one of the following disciplines: Documentary Direction, Fiction Direction, Sound, TV & New Media, and Screenwriting. The EICTV also offers international workshops.
Since its foundation, over 700 students from more than 50 countries have graduated from EICTV, situated 16 miles from Havana in San Antonio de los Baños, many of which have won major awards at international festivals. Some notable alumni include Peruvian filmmaker Diego Vega (Octubre) , Venezuela's Mariana Rondon (Bad Hair), Cuban director Juan Carlos Cremata (Viva Cuba) , Argentine-born Cuban director Alejandro Brugues (Juan of the Dead) , Eryk Rocha (Cinema Novo) from Brazil and Dominican filmmaker Laura Amelia Guzman (Sand Dollars) and the Spanish directors Jaime Rosales (The hours of the day and Solitary) and Benito Zambrano (Solas o Habana Blues).
Over the years hundreds of professors and professionals from film and television and industries from around the world have lectured and taught courses and workshops in EICTV, including the renowned Francis Ford Coppola, Walter Salles, Martin Scorsese, Robert Redford, and George Lucas.
The crowdfunding campaign is located on the Brazilian platform Benfeitoria (http://bit.ly/braziliansinEICTV) and donations may be made in any currency. Institutional support for the campaign is provided by the Latin American Training Center-LATC (Centro Latino-americano de Treinamento e Assessoria Audiovisual) www.latamtrainingcenter.com. Both EICTV and LATC are members of the International Association of Film and Television Schools-CILECT www.cilect.org.
Contacts:
Matheus Phillip: matheusphillip@gmail.com
Fernanda Lima: fernanda.latc@gmail.com