Connect with global filmmakers, producers and industry players
October 30 – November 4 , 2018
Los Angeles
Connect with global filmmakers, producers and industry players
October 30 – November 4 , 2018 Los Angeles
LATC Global Film & TV Program
The annual LATC Global Film & TV Program is a unique, intensive four-day program on current U.S. film, television and entertainment industry topics and includes participation in the American Film Market-AFM, the premiere global audiovisual content marketplace for professionals.
The Program can accommodate up to 25 professionals from around the world, and the new flexible structure allows participants to register for one or more of the five available modules.
Modules include lectures, meetings, networking with industry leaders, executives and experts based in Los Angeles, as well as studio tours and access to the AFM. In partnership with the CDAS law firm, we also will offer a half-hour free legal consultation for participants.
Open to filmmakers, producers, screenwriters, media managers, government officials, investors, attorneys, executives, exhibitors, industry players, students and academics.
This full-time Program includes meetings and lectures with the Producers Guild of America, Writers Guild of America, Motion Picture Association, a Pitch Training Session, Pitching Panel and selected topics such as How to use the IFTA Deal Memo, Essential Intellectual Property Issues, US Industry Overview, Inside International Film Festivals and Markets, Independents vs. Major Studios, The Role of Talent Agents and AV Industry Associations, Institutions and Government Offices.
The 10th edition of LATC Global Film & TV Program is organized by LATC with support from the Independent Film and Television Alliance-IFTA, the Motion Picture Association-MPA and Cowan, DeBaets, Abrahams & Sheppard LLP-CDAS.
How does the modular structure work?
One or more modules may be acquired according to each participant's personal and professional objectives and needs.
⦁ Accommodation in a major L.A. hotel (single or double occupancy)
⦁ Hotel Wi-Fi
⦁ Airport-hotel-airport transfers
⦁ Ground transportation to all program activities
Offers insight into key current Global and U.S. Industry topics and trends with opportunities to improve industry skills and connect with professionals from around the world. Highlights include:
Major Studios vs. Independent Producers
Case Study: Independent Film Success Story
Inside International Film Festivals and Markets
AFM Orientation
Entertainment and I.P. Law Overview
Brazilian Consulate Reception (TBC)
Focused on developing industry relationships and multiple business opportunities and meetings with leaders, producers and executives based in Los Angeles. Highlights include:
Business meetings with industry professionals in their L.A. offices
Gap Financing for film and television projects
Conducting audiovisual business in the U.S.
Netflix operation overview
WGA-PGA Mixer (Networking Reception)
AFM Market Preparation Module
Orientation and tips to prepare audiovisual professionals for markets and how to pitch their projects to L.A. producers, including legal/commercial consulting prior to the AFM market. Highlights include:
Professional Pitch Training
Pitch Panel to present projects and films to local L.A. producers
How to use the IFTA Deal Memo
CDAS free legal half-hour consulting legal prior to program or on-site
Evaluation by LATC Consultants on commercial aspects of your project prior to program or on-site upon request
or
L.A. & Studio Tour Module
Tours are available for participants seeking an understanding of major studios and behind-the-scenes iconic sites of Los Angeles. Highlights include:
Hollywood Sites & Movie Locations Tour
Sony Pictures Studio Tour
AFM Business & Market Module
An "immersion experience" in the American Film Market 2018, including a Day Badge with full access and essential tips to maximize your experience on the market by LATC Consultants.
One Day Badge, including AFM Orientation, Screenings and a Networking Reception
Meeting space in the new LATC Representation Office, in the AFM headquarters, subject to availability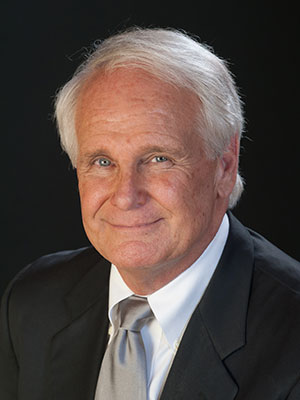 Will speak on "The State of the Industry"
William Nix is Chairman of the Creative Projects Group® and a Producer with extensive experience in in the entertainment, media, sports, intellectual property and creativity fields.
He served as Co-Chair of Baker Botts' Entertainment, Media and Sports Practice Group, as VP of Legal and Business Affairs for NBA Properties and as COO of the MPAA's global Content Protection Group.
Along with Producer Salma Hayek, he was Executive Producer of an animated feature film based on Kahlil Gibran's iconic work The Prophet. The film was written and directed by Roger Allers (The Lion King, Beauty and the Beast, Aladdin). Among its ten award nominations were three 2015 Annie-Nominations and inclusion in the Oscars Animated Feature Film Nomination short-list. He is also the Producer of numerous other feature film and television productions including a new animated feature film with the Daytona and International Speedway Corporation's tracks and competitions as the settings. His work involves both traditional media and multiple content delivery platforms, technologies and genres. Having worked with both major studios and independents for several decades, including Jeff Skoll's Participant Media, he and his colleagues develop and produce innovative new content for global audiences to experience.
Will speak on "Inside the International Film Festival and Markets"
Sydney Levine has over thirty-five years' experience in the entertainment industry.
Prior to establishing FilmFinders, she helped start the profitable video rental division of Republic Pictures as Vice President of Acquisitions and Development after having spent three years acquiring such feature films for Lorimar as My Beautiful Laundrette, Letter to Brezhnev, Tampopo, and Sugar Baby as part of a wide variety of international artistic and commercial genres.
Levine has worked in international distribution for Twentieth Century Fox in Amsterdam, in Ross Perot's start up video company Inovision, in marketing for ABC Video Enterprises, at Public Media Inc. the social issue documentary division of Films Inc. and Pyramid Films, the award winning short film distribution company in Santa Monica California. During her tenure at all these companies she acquired features and documentaries for international and domestic distribution.
Her online course on the international independent film business has been used by UCLA Extension Film School Certificate Program and is currently in use at Woodbury University.
She speaks French, German, Spanish and English and travels extensively on the international film market circuit as a hired panel moderator, educator, consultant for filmmakers, the Cannes Film Market, the Berlinale's European Film Market and Talent Campus, Deutsche Welle Akademie and others. Levine's educational background includes a Master's Degree in Education from the University of Southern California, a License from the Sorbonne University of Paris and a BFA from the University of California.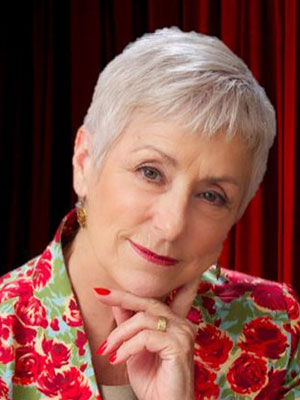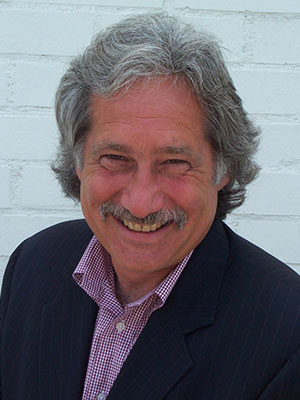 Will speak on "Gap Financing for film and television projects"
HARRIS E. TULCHIN is an entertainment lawyer, producer, author, and producer's representative.
He graduated from Cornell University and Hastings Law School, and has practiced entertainment, communications, and multimedia law since 1978. He has served as Senior Vice President of Business Affairs and General Counsel for Cinema Group; General Counsel and Head of Business Affairs for KCET Television; Senior Counsel for United Artists; Director of Business Affairs at MGM Television; Counsel for American International Pictures; Counsel for Filmways Pictures; and Counsel for Orion Pictures. Mr. Tulchin is the co-author of a book considered one of the bibles of the motion picture industry, entitled: The Independent Film Producer's Survival Guide: A Legal and Business Sourcebook, published by Schirmer Press, New York (2002, 2005, 2010).
He has lectured extensively at forums such as UCLA, USC, AFI, IFP, ShowBiz Expo, IFTA, The Sundance Producer's Conference, Singapore Film & Television Conference, Cannes, Asia (Bangkok, Thailand and Beijing, China), Galway (Ireland), Los Angeles / AFI and Santa Barbara Film Festivals, Digital Hollywood, The Learning Annex, The International Film School in Cuba, Variety's New York Film Finance Forum, and numerous others.
As Entertainment Media Consulting's president / owner, Harris E. Tulchin has produced or executive produced over a dozen films. As a producer's representative, Mr. Tulchin has sold and licensed hundreds of films on behalf of his production company clients. Mr. Tulchin was also an IFTA arbitrator and has served as an expert witness in numerous cases involving the motion picture and television business.
As a private practitioner, his clients have included, among others: Sony Pictures, MGM/United Artists, Hallmark Entertainment, Lionsgate Pictures, MCA/Universal, Cineville/HBO, and Showtime. His clients also include numerous independent producers, writers, directors, actors, digital developers, animators, and musicians.
Will speak on "Entertainment Law Overview"
Janis Nelson represents clients across a broad spectrum of the entertainment industry...
…including major motion picture studios, independent production companies, producers and creators of animated, new media and multi-platform content and special effects, individual and institutional film, television and stage producers, book and screenwriters, film, television, stage and commercial directors and performers, and documentary filmmakers.
Janis speaks at professional conferences addressing issues such as motion picture financing and production, negotiation of entertainment agreements, and legal ethics issues for entertainment lawyers. In 2012 she was a guest lecturer at Chapman University on the legal aspects of film production.
Janis is currently on the board of Dance Camera West, a member of Center Dance Arts, and serves as Board Chair of Jewish Women's Theater. She has also served on the boards of the Los Angeles Ballet, Women in Film and Women Lawyers Association of Los Angeles. Janis is based at the CDAS office in Beverly Hills.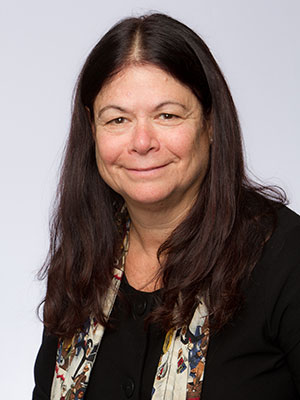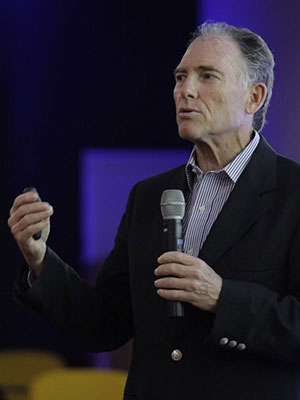 STEVE SOLOT
President and CEO, LATC
Will speak on "AV Industry Associations, Institutions and Government Offices"
Steve Solot is founder and President of the Latin American Training Center-LATC, (Centro Latino-Americano de Treinamento e Assessoria AV) a regional media training and consulting center in Rio de Janeiro, specialized in creative training programs for audiovisual content producers in Latin America.
Previously, he served as Senior V.P. of Latin American Operations of the Motion Pictures Association of America- MPAA, the US film industry trade association that represents the major US studios. He is also founder and executive director of the Brazilian Film Commission Network -REBRAFIC. Mr. Solot holds MA degrees in Economics, and in Latin American Studies.
Note:
The confirmed list of Speakers and Schedule of the modules will be available 2 weeks before the Program start date. LATC reserves the right to make necessary changes to the schedule at any time, without notice, and the right to cancel/substitute meetings, seminars or dates/times, subject to speakers' availability.
As an entertainment lawyer in Colombia it's essential for me to gain up-to-date information on trends in the US legal system and business environment, to meet with colleagues abroad, and to create collaborations. My professional experience with the LATC US audiovisual industry program in Los Angeles was terrific. Patricia Renjifo
As the only participant from New Zealand in the 2015 LATC US Film Industry Program in Los Angeles, I was honored to represent my country. It was a highly rewarding personal and professional experience which yielded concrete results for my film projects, and also generated multiple contacts through networking with industry professionals in the American Film Market, and well as in our own LATC group. Gabriel Ride
LATC created a unique program on the US audiovisual industry in L.A., in which I participated several years ago, and the BNDES has regularly enrolled members of its staff from the Culture, Entertainment and Tourism Dept. in the program. Luciane Gorgulho
I am very impressed with the LATC programs in which I participated, both the Film Business School and two editions of the Los Angeles Intensive Industry Program. These programs had an important influence on my career and orientation of my company. Marcus Ligocki Junior
Special discounts are available for participants of previous LATC programs and members of partner organizations. The final registration deadline is September 15. For more information, contact: program.latc@gmail.com.
Two Modules
Regular Fee: US$ 1,150.00
Three Modules
Regular Fee: US$ 1,700.00
Four Modules
Regular Fee: US$ 2,200.00
LATC Representation Office
The LATC Representation Office offers international representation for finished films and projects in development seeking sales, licensing, distribution, coproduction or investment during the entire AFM 2018.
There are two representation options to generate huge global visibility for your project/film:
Full Program
Includes four modules with hotel accommodation Oct. 30 – Nov. 4 (5 nights with double occupancy).

Regular Fee: US$ 3,200.00
Full Program with inclusion in the LATC Office Line-up
Includes four modules with hotel accommodation Oct. 30 – Nov. 4 (5 nights with double occupancy), and participant's project or finished film, inclusion in The Film Catalogue®, LATC Office Brochure and the printed AFM Catalog through LATC, providing huge visibility for pre-sales and distribution at the AFM.

Regular Fee: US$ 4,000.00
Full Program with complete access to LATC Rep. Office
Includes four modules with hotel accommodation Oct. 30 – Nov. 6 (7 nights with double occupancy), meeting space with on-site support at AFM, Industry Badge access (Nov. 3 – 6), LATC Office Line-up, three pre-scheduled meetings arranged by LATC, Cinando and MyAFM subscriptions, CDAS half-hour free legal consultation, access to the online list of registered Buyers and more benefits.

Regular Fee: US$ 5,000.00
⦁ Registration does not include travel to Los Angeles.
⦁ Additional Cost for hotel accommodation with single occupancy: 5 nights = US$ 600 or 7 nights = US$ 800.
⦁ English comprehension (medium to good)
⦁ US tourist visa (LATC will provide a formal invitation letter upon request)
⦁ For students/academics: confirmation of university affiliation, current enrollment or graduation within one year
⦁ Minimum 21 years of age
⦁ An international credit card is required for hotel check-in
⦁ Download the registration form below. Complete, sign and send it to: program.latc@gmail.com.
⦁ Receive a submission confirmation e-mail by LATC, which will review your request and return.
⦁ Pay the Registration Fee. If you meet the Program Requirements, you will receive an e-mail with the payment instructions.
⦁ Confirmation of participation. After receive the payment, LATC will provide the Confirmation Letter of the Program.
Registration period with early bird 7% discount
Registration Period. In the event that 25 professionals complete and paid for your subscription before the deadline, the application period ends at that time.
Tentative Schedule made available
Deadline for Early bird 7% discount Fee
Deadline to receive participants' information and project data in English
Announcement of the confirmed Schedule
LATC Global Film & TV Program in Los Angeles
LATC is affiliated and/or maintains working agreements with:
About LATC – Latin American Training Center
LATC is a media training, publishing and consulting center with regional headquarters in Rio de Janeiro. LATC offers full-service consulting for content producers, film commissions, film festivals and other audiovisual industry players in the areas of co-production, fiscal incentive and digital technology. For more information about the LATC Global Film & TV Program, contact us.