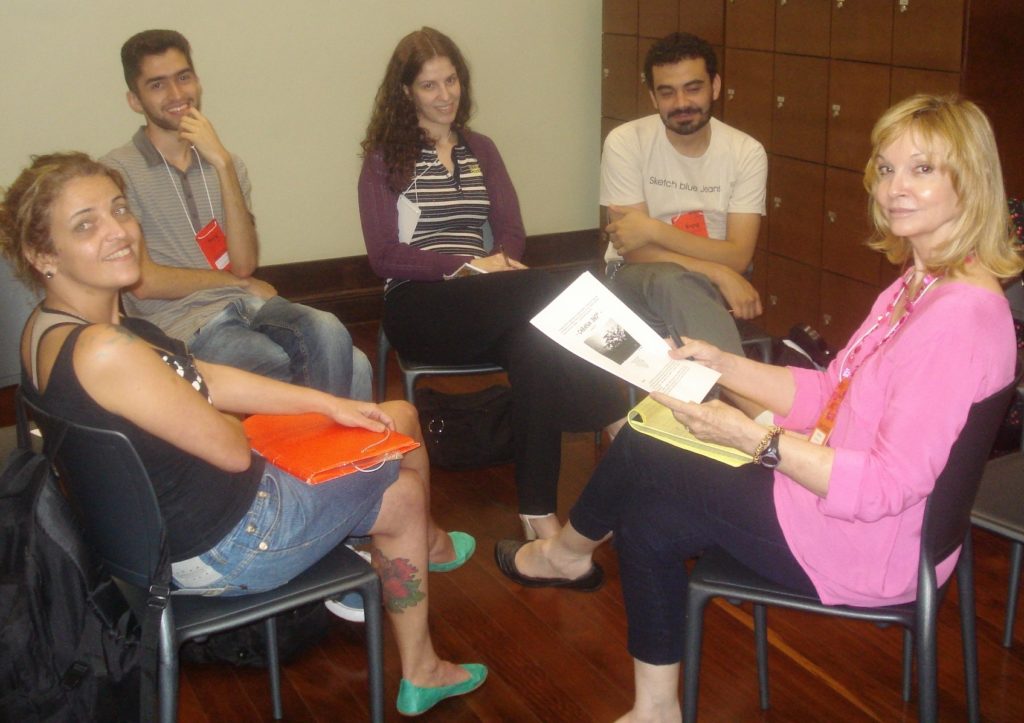 CEO
Prior to joining LATC in 2008, Lyra was Founder and President of MCK ProduçõesArtísticas Ltda. (1981 to 2003). Her work at MCK focused on music recording, promotion, production and shows for the U.S., Portugal, and throughout Brazil. The company also handled aspects of her own career as actress, writer and audiovisual producer and director. Her acting experience encompasses shows and telenovelas for diverse Brazilian television networks such as Globo, Record, Manchete, Bandeirantes, Televisa(Mexico) and NBC Network in the U.S. She has worked as an independent anchor for CNN Breaking News and as a researcher for the BBC. Among her produced screenplays is "A Causa Secreta" (Sérgio Bianchi, dir.), which was awarded the prize for Best Screenplay by the Críticos das Artes de São Paulo (1993). She was director and executive producer on "O Círculo," a short-subject film in 35 mm. She has produced films and videos with Eunice Gutman and Hilton Kauffman.
Her background includes English Literature (University of Arizona), Latin American Politics (The National Autonomous University of Mexico – UNAM). She has studied screenplay writing at the Hollywood Experimental School in Los Angeles, and with Syd Field. She also studied Video and Television Production as well as acting at the Casa de Artes de Laranjeiras – CAL. She also studied Acting for Television in Los Angeles and Acting with Juan Luis Ibañez in Mexico City.
Memberships and affiliations:
Founding member of the Collective for Women in Film and Video 1983 to 1987
Member of the Counsel for Women´s Rights for the State of Rio de Janeiro 1986 to 1988
Memberof Sindicato dos Artistas e Técnicos em Espetáculos de Diversões – Rio – SATED-RJ (BrazilianequivalentofScreenActorsGuild)1976-2019
Member of SAG,while living in Los Angeles 1974 to 1975
Member of the Board of Directors for SATEDRJ, 2007 to 2012
Member of Mulheres Filmmakers e Do Audiovisual
Member of Mulheres do Audiovisual Brasil
Ms. Lyra is a consultant and frequent lecturer on pitching and other topics in Latin America. She is a native of Bisbee, Arizona and resides in Rio de Janeiro.